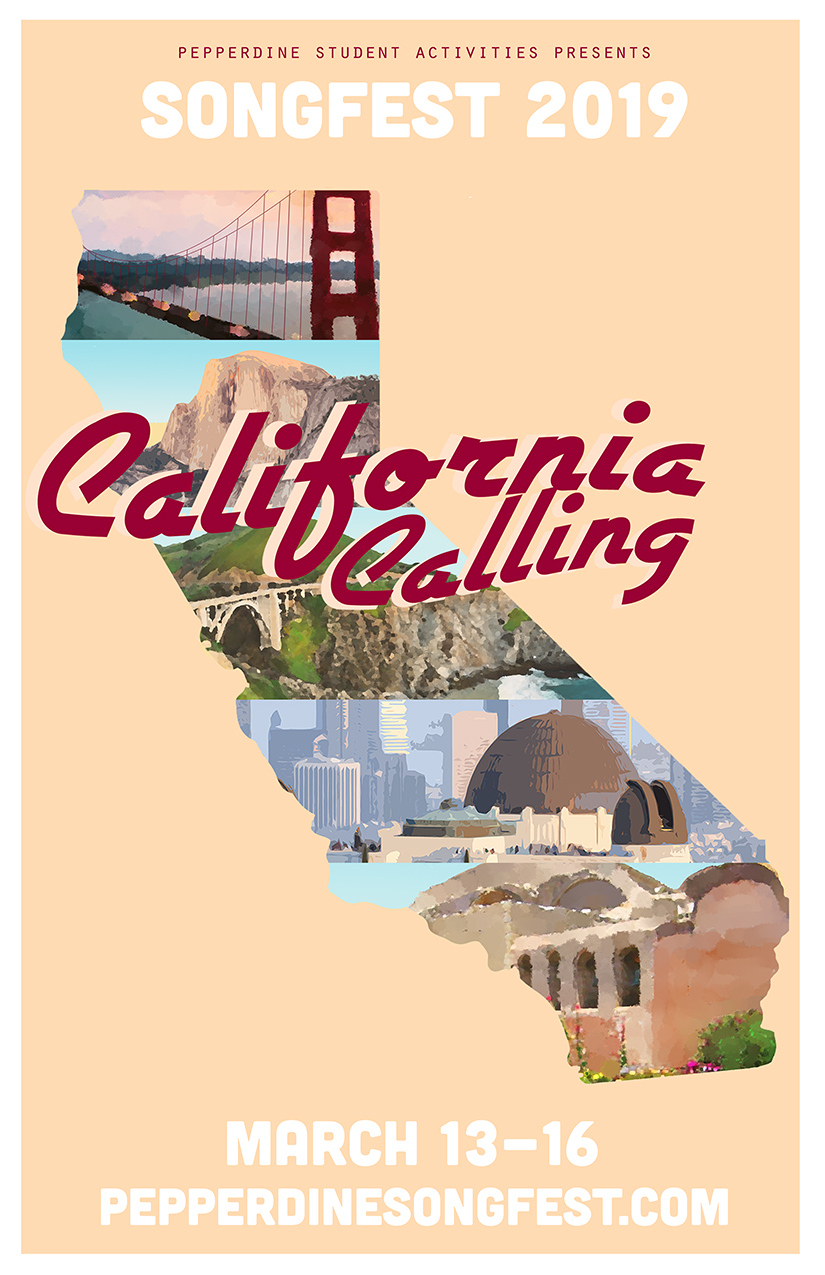 Songfest 2019
Participant Registration
Registration Reminders
There are TWO steps to registration. You MUST CONFIRM your registration through your confirmation email.
If you haven't received a confirmation email, be sure to check your email account's spam filter!
Confirming newer registrations causes any/all previous registrations for that email address to be overwritten.
Need to start over, make changes, or fix mistakes? Simply submit a new registration form.
If you have questions or encounter difficulties, please email songfest@pepperdine.edu.
Using Boxbe? Make sure you receive our emails to avoid problems.

Registering a @gmail.com or @pepperdine.edu address?

Action likely needed to receive our emails.
Registration and Consent Form
---
By submitting this form I acknowledge that I understand my participation in Songfest 2019 is completely voluntary, and by choosing to participate I agree to conduct myself properly as a public ambassador of Pepperdine University. I agree to follow the rules of the overall Songfest production, to follow the instructions and direction of the Songfest Staff, and to do my best to help further Songfest"s long and successful tradition of being both a show of high entertainment value and a memorable community-building experience.